We may earn money or products from the companies mentioned in this post. For more information, read our Terms & Disclosures.
I first shared this low carb meatloaf recipe in 2013. It's still one of our favorite meals for the family as well as company! This grain-free, gluten-free Italian style low-carb meatloaf is great for everyone. In my experience, the parmesan cheese makes a better binder than pork rinds and you get a great, traditional consistency here.
I found myself in a rather uncomfortable position the other morning.  My kids looked at me, expectant smiles on their upturned faces, and asked the dreaded question: 
"Where do babies come from?"
 "What's for dinner?"
I pulled out my day planner and looked at my menu plan and cringed on the inside.
"Meatloaf", I said. "But a yummy kind. Kind of like a giant meatball. Or Pizza."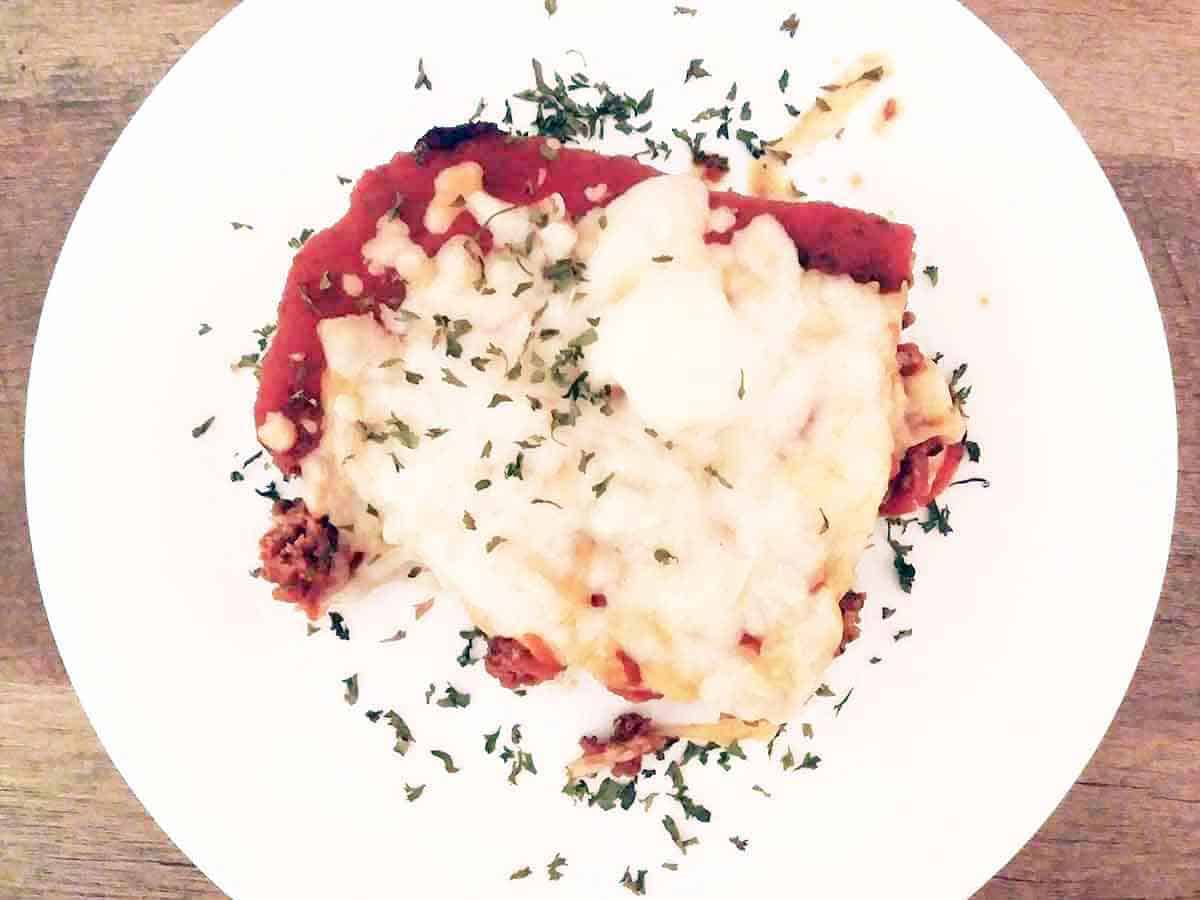 In the back of my mind were snippets of memories of myself crying at the table, begging to be allowed to skip dinner because I hated meatloaf.  I then thought of the time I first met Papa Bear's extended family for a special dinner. Of meatloaf. And I worried.
"WAHOO!  I can't wait to try it!" shouted the Princes.  Her brothers quickly followed suit.
It was incredible to me.  I guess it shouldn't have been; after all, they'd never eaten it before because I'm the cook and it's not something that I enjoy making, serving, or eating.  So they had no idea the horror they were in for.
To this day, I'm not sure why I added it to our meal plan. I suppose it's because I want to raise well-rounded children who arent' picky eaters (like, ahem, one of their parents).
But then I felt pressured.  I was essentially making up a recipe, and although I was pretty sure it would taste good, I had no guarantees.
Dinner came around and all I could think was, "I hate meatloaf. I hope they like it.  I hope I like it.  Oh, please, let this be a good one!"
The unimaginable pressure was the result of the hope and excitement on their sweet faces that morning, that Mommy wouldn't mess up an almost month-long winning streak of fabulous dinners.  But it was meatloaf.  
Seriously delicious, low carb, Italian meatloaf. That we eat a lot now, because we all enjoy it.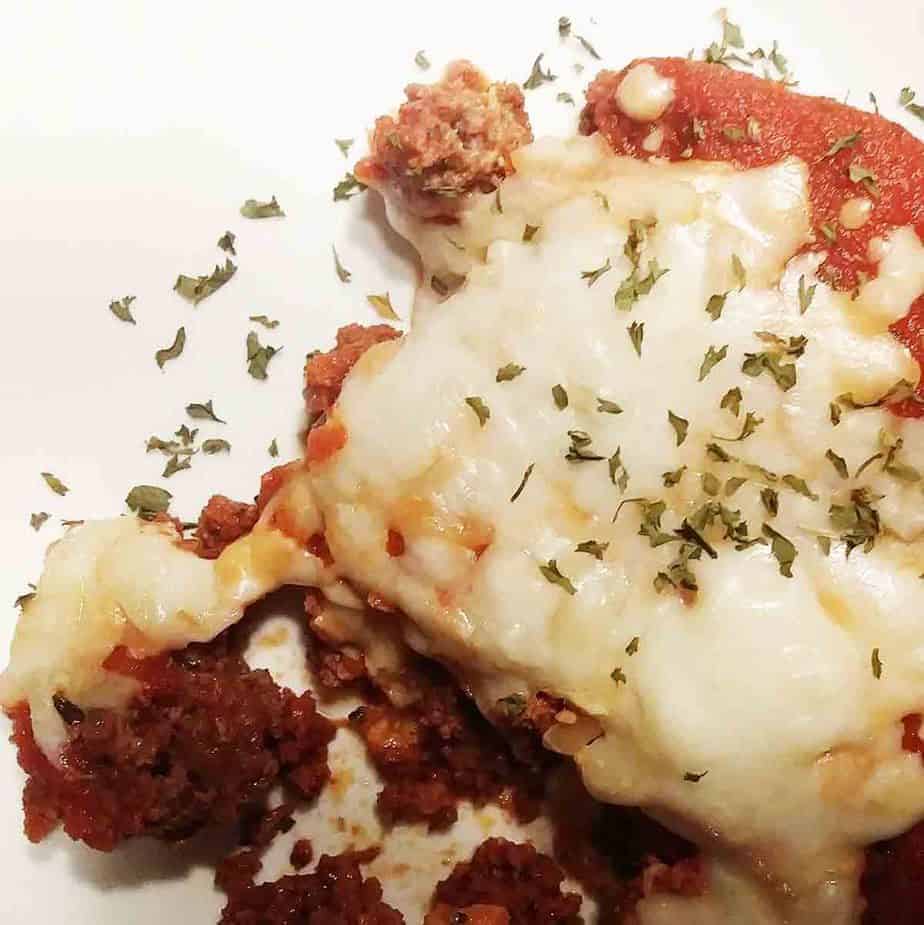 Let me just tell you, it's amazing.  Basically, it's a giant meatball, slathered in sauce, and beautifully topped with freshly grated cheese (or whatever you have on hand!).  We served it with cheesy garlic rolls and antipasto.
My 3-year old calls it Meat Pizza, and he could be on to something. But the Princess declared it Meatloaf a la Italia all those years ago when she first had it and it stuck!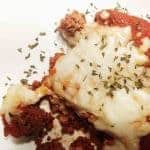 Meatloaf a la Italia
An Italian twist on a classic dinner.
Ingredients
2

lbs

ground beef

1

TB

oregano

1

TB

basil

1

tsp

sea salt

1/2-1

tsp

pepper

optional dash of cayenne for some subtle heat

1/2

cup

grated parmesan (aka "shaker cheese" by my kiddos0

3

eggs

1/4

cup

tomato paste
Instructions
Mix all ingredients together well.

Smooth it into a 13×9 pan.

Bake at 375 for 45-55 minutes (when it reaches an internal temp of 165-170 if you want to temp it).

When it's done, pour out the fat and let it sit before serving. OPTIONAL (but highly recommended for the yum factor): top with marinara and mozzarella.

Cut into 9-10 servings.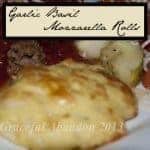 Garlic Basil Mozzarella Rolls
A dinner roll without the carbs and filled with Italian flavors.
Ingredients
10

eggs

2 1/2

TB

olive oil

7

TB

water

2 1/2

TB

baking powder

1

tsp

sea salt

3.5

TB

glucomannon

follow the directions carefully!

2

cloves

fresh garlic

1/3

cup

fresh basil

coarsely chopped

2 1/2

cups

mozzarella cheese
Instructions
Beat eggs in mixer until fluffy.

While still mixing, add in olive oil and water.

Add in baking powder, and spices.

Slowly add in glucomannon, over several minutes.

Beat for approx 10 minutes, until batter makes thick waves and is pudding like.

Remove bowl from mixer and fold in cheese.

Use a cookie scoop to drop balls onto greased cookie sheet.

Bake 375 for 12-15 minutes.
Recipe Notes

Adapted from Trim Healthy Mama
SaveSave
SaveSave
SaveSave
SaveSave
SaveSave