Getting Ready for a New Homeschool Year: Preparing Mom
We may earn money from the products/companies mentioned in this post. As an Amazon Associate I earn from qualifying purchases. For more information, read our Terms & Disclosures.
Getting ready for a new homeschool year is always exciting, but also kind of stressful. There are a few things I do at the end of the school year before I launch into my summer planning mode that make it easier, however, and I think you might find some of them helpful. I started this routine a few years ago, and it's been such a sweet part of my life that I look forward to it each and every year now.
This article is the first in a series; don't miss any of it!
Getting Ready for A New Homeschool Year Series:
3. How To Plan Your Year (coming next week)
This post contains affiliate links.
Getting Ready for a New Homeschool Year with Prayer
The first thing I do is pray. It seems obvious, but honestly it was something I didn't do as fully as I should in the past. The key to a truly successful homeschool year is a teacher who is in the right frame of both mind and heart. Mom needs to be in prayer about everything, before she starts making decisions. In our family, dad is also involved in this prayer stage, because he helps set the vision and goals for each year, and brings mom back if she starts to run off track (yes, that can happen!).
Pray for Wisdom & Understanding
One of the things I've found so important to pray for is wisdom and understanding. I love the promise in James 1:5 (ESV) that says, "If any of you lacks wisdom, let him ask God, who gives generously to all without reproach, and it will be given him." Consider praying specifically for wisdom regarding what your children need from you.
I've discovered that as I pray this, God shows me areas of their hearts that I need to minister to. Sometimes it's super easy to get overwhelmed with curriculum choices and excited by new routines and forget the real purpose of educating our children, which is to point their hearts to Jesus. When I take the time to pray for wisdom, God always reminds me of the things that matter most.
Pray for Grace
Another challenge that homeschoolers face is getting caught up in turning out scholars who get good grades or keeping up with all the activities another family is doing. When our kids fail to learn something well or just can't seem to master a concept in a timely manner, it's easy to translate that as a perceived failure on mom's part. But momma, give yourself grace. And give your children grace, as well.
I love what Paul says: "But he said to me, 'My grace is sufficient for you, for my power is made perfect in weakness.' Therefore I will boast all the more gladly of my weaknesses, so that the power of Christ may rest upon me" (2 Corinthians 12:9, ESV). This always encourages me; I don't have to be strong or perfect; I just have to be present and follow God each day. He'll be strong, and it's His power that will carry us through.
Getting Ready for a New Homeschool Year with Preparation
After I've spent some time in prayer (usually over the course of a week or two), I start reading. Each year I read a mix of old favorites to renew my heart and my passion, and new titles that speak to where we are at now. These books encourage me and remind me about why we homeschool, as well as equip me to continue giving my best.
I try to read a book a week over the summer, since I won't have as much time during the school year to do so. I'm pretty relaxed about it, but that's my general goal and how I decide how many books to have ready to roll. In addition to homeschooling books, I try to read some for my marriage and some for myself. Here are some of my absolute favorites, as well as the three new ones on my shelf for the summer:
Each of these books has offered me so much, and I recommend them to others all the time. If you haven't read them, definitely do so as soon as you are able! They have all been important for me when I'm getting ready for a new homeschool year, and taking the time read them is like giving myself a mini retreat from home each summer.
Teaching from Rest is a book every homeschooling mom should read, and every year if she is able. I think this book contains practical advice that will most benefit moms who are teaching elementary aged students. There is value, however, for homeschooling moms of all stages.
Educating the WholeHearted Child was an eye opener for me. It is one of the most balanced books on homeschooling I have read, giving importance to both discipleship and academic training. Clay and Sally present wonderful wisdom in regards to parenting, various educational philosophies, as well as the hands on practical guidance that can be so helpful. I have read this book every single summer since I first got it six years ago.
The Mission Minded Family is a new one for us, but I'm very excited about it. I can definitely see returning to it again next summer, for the reminder that the family is not just a place for our children to grow and for school to be done, but also a vehicle for furthering the kingdom of God. Ann Dunagan shares both ideas and activities to help your family fulfill the Great Commission.
Parenting by Tripp is quite possibly the most game changing book I've read as a mom. I learned more about the Gospel in its pages than I ever anticipated, and it's really making a difference in our home. I am going to read it again this summer, as I'm ready for a refresher. This book is my go-to gift for new parents now, as I wish it had been released 13 years ago when I started my parenting journey.
In Give Your Child the World, you'll learn about creating a global mindset through literature. It's a handy reference book and I like to use it to choose books for each child that will go along with their interests and also what we're studying in school.
A Gracious Space is actually a series of books that read like a daily devotional, but are not at all religious/Christian in nature. Any one of them is going to bless your homeschooling heart. Julie Bogart has a beautiful way with words and offers tired mamas the encouragement to keep going, new moms the inspiration to jump in and educate their kiddos, and speaks to everyone in between. I actually like to read an excerpt each morning after I do my Bible reading, to gear me up for the school day ahead.
The final three above are the new ones I've yet to read, and can't wait to dive into!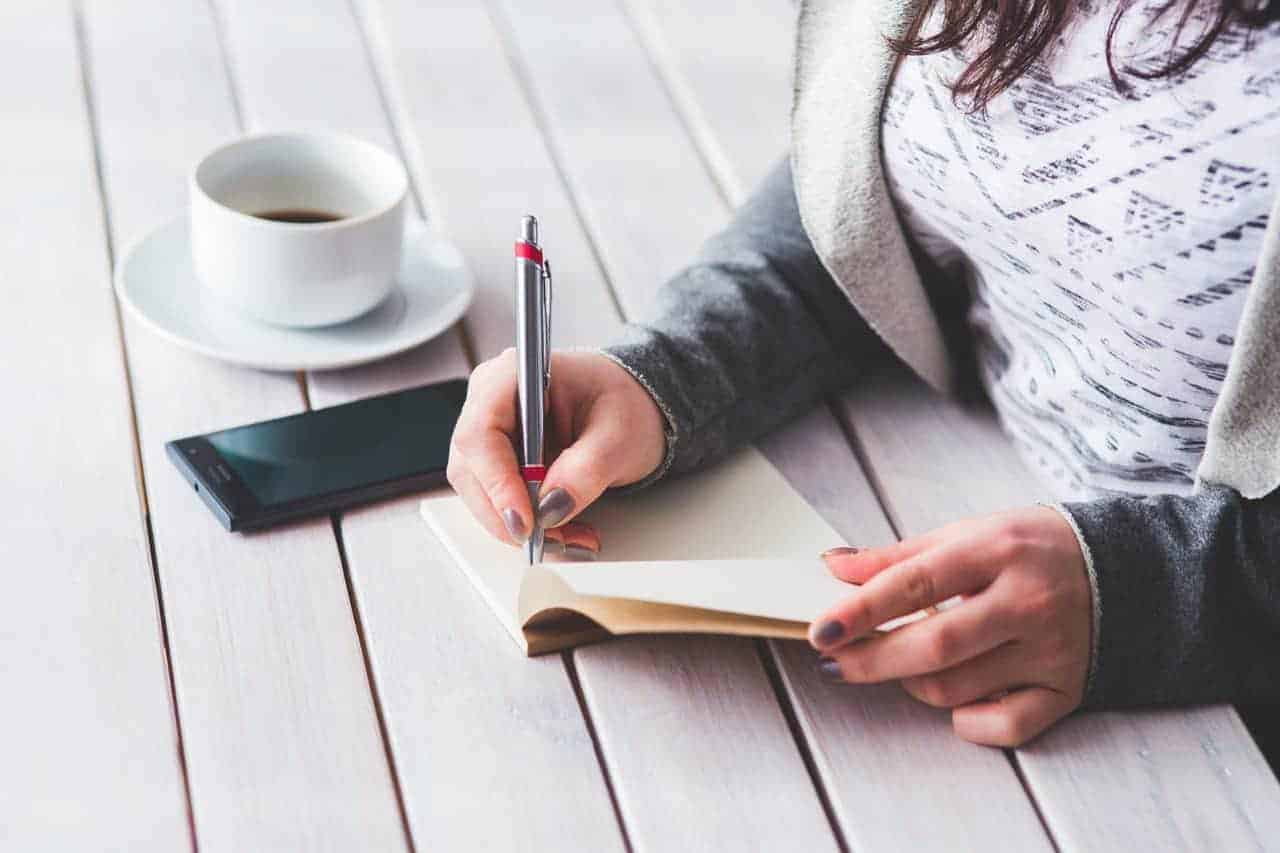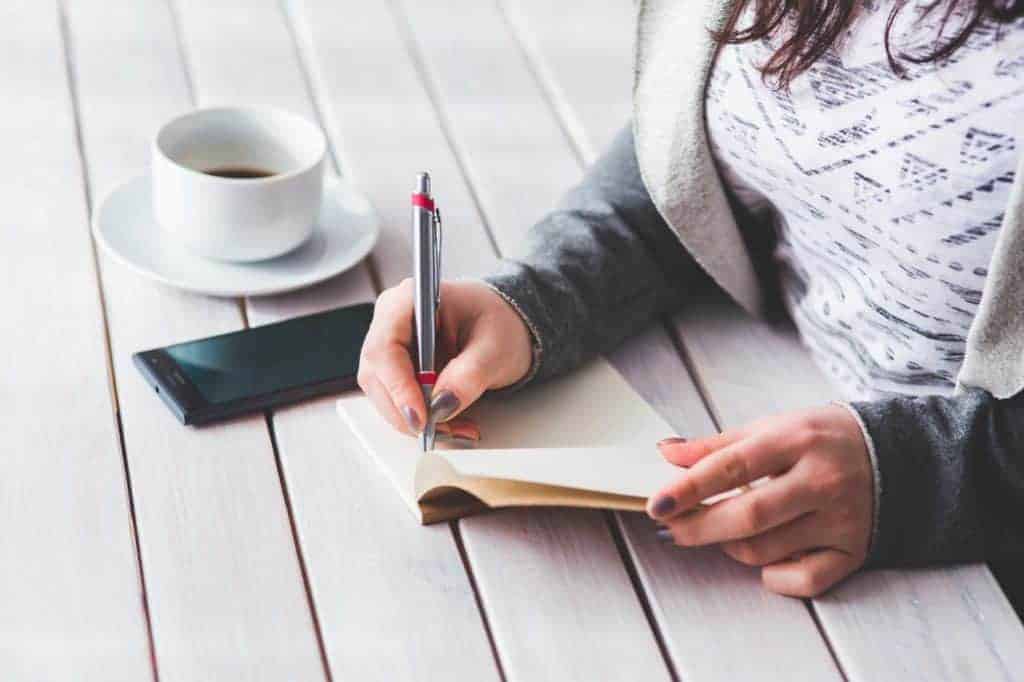 Getting Ready for a New Homeschool Year with Purpose
The last thing I do when I'm getting ready for a new homeschool year is take the time to be thankful for all of adventures we went through the previous year and to set my purpose for next year. My husband is a key part of this step, as it helps us both to look back and then set the course for moving forward together. Our purpose for our homeschool must align with our vision statement for our family.
Start by jotting down the things that went well and the moments that you are most thankful for. Sometimes that is an easier task than others, because some years just flow better than others. However, if we're being honest, I think we can all admit we learn more in the trials and struggles than we do in the victories, and so even those lay a foundation for a thankful heart.
1 Thessalonians 5:18 admonishes the believer to give thanks in all circumstances. Homeschooling mama, I encourage you to make this your heart's cry each and every day. It changes the tenor of your homeschool when your heart is standing in a place of gratitude no matter what is going on around you.
Next, define your purpose for the next year. Start with a purpose for each child, then create an over-arching purpose for the family. Obviously academics is part of it, but break it down even more. For instance, our purpose for one of our children is to equip them to be a self-motivated learner who completes their tasks with excellence. For another it is to encourage them to grow their natural talents by pursuing what they enjoy, as well as teaching them to appreciate and take advantage of the time spent on pursuits they don't enjoy as well.
What is a good purpose for your homeschool? Only you can decide that. Maybe it's to create an atmosphere of delight directed learning. Maybe it's consistency in reaching goals. Maybe it's to complete projects reflecting what has been learned. Maybe it's to prepare for college, maybe it's to prepare for life, and maybe it's just to learn to love learning. You decide after praying!
You Can Do It, Mama!
Sweet homeschooling mama, you can do this. In your weakness, He is strong. When you pray for wisdom, He promises to answer. And His grace is sufficient. Take some time to pray, to prepare, and to refresh your purpose. If you do this, you will have laid a very important foundation from which to teach your precious children. Preparing for a new homeschool year starts with preparing yourself.
Don't get caught up in what the newest trends are or in what your friends are doing. Stay true to what God has called you to for your family. Focus on that, and delight in the fact that He is equipping you for it!
If you have any favorite books or habits to prepare yourself and your family for a new school year, please share them in the comments; I love reading what you have to share with me!