A Biblical Response To Global Tragedy, Sickness, & Fear
We may earn money from the products/companies mentioned in this post. As an Amazon Associate I earn from qualifying purchases. For more information, read our Terms & Disclosures.
Right now, the world is in an uproar due to current events. What should the response of Christians be, according to the Bible?
There are those who are social distancing, those who are becoming hermits, and those who are moving about freely while wondering at the panic and fear others are feeling.
And even in our churches, there is a great divide on how to properly respond. There is a distinct lack of unity, even in the faith community, and this is disturbing to say the least.
Let's go to Scripture and see what we can uncover.
Do Not Fear
Perhaps the most common "Christian" admonition floating around social media, podcasts, and even articles today comes from Joshua 1:9.
Have I not commanded you? Be strong and courageous. Do not be frightened, and do not be dismayed, for the Lord your God is with you wherever you go.

Joshua 1:9
The admonition to trust God without fear is in Scripture over 300 times, and this must not be forgotten.
But the absence of fear must be tempered by the presence of wisdom.
What "Do Not Fear" Does NOT Mean
For instance, there are those who also quote this Gospel verse ~
…they will pick up serpents with their hands; and if they drink any deadly poison, it will not hurt them; they will lay their hands on the sick, and they will recover.

Mark 16:18
However, this must be contextualized.
Jesus was clearly not encouraging people to go play with poison or poisonous snakes, but rather speaking of the signs and wonders that would accompany those who bring the Gospel and the miraculous protection they will be provided supernaturally.
This is not a global promise, however. Simply look at the number of martyrs the church has seen or the legacy of missionaries such as Jim Elliot who died to bring the Gospel to the unreached. They understood the truth 1 Peter 3:14 that there may be suffering for God's sake, but not to fear because God would reward you.
God's protection is for His glory and isn't a blanket promise for believers to take out of context and stand on as a justification for reckless behavior. First and foremost, we must always walk in obedience.
What "Do Not Fear" DOES Mean
Every time I see someone in my social media feed say "Don't fear; you're a Christian" I want to reach through the screen and administer a Gib's slap. Get real.
When you hear about death tolls climbing daily and hospitals choosing who to treat and who to let die, fear is a very human response and a very logical one.
Here's the reality: you can't tell people not to be afraid. Fear is a feeling and many times feelings come from the gut-level and are uncontrollable.
But what you do with that feeling? That's a matter of choice.
Paul gives us greater insight into what to do when we are unsettled, anxious, and -yes- even fearful.
Do not be anxious about anything, but in everything by prayer and supplication with thanksgiving let your requests be made known to God. And the peace of God, which surpasses all understanding, will guard your hearts and your minds in Christ Jesus.

Philippians 4:6-7 (emphasis mine)
Perhaps "do not fear" is less about not ever being afraid and more about how one handles that emotion. When you bring it to God, thanking Him for His provision and protection, you can rest in peace.
This is not peace as the world gives or can even make sense of, but it is a promise and God is the Promise Keeper; He does not lie.
When anxiety was great within me, your consolation brought me joy.

Psalm 94:19
Even David, the man after God's own heart, had great anxiety. Anxiety and fear are not a rejection of faith, but rather opportunities to run into God's presence and be delivered from them.
The more realistic admonition is "do not be controlled by fear" or "do not live in fear constantly." And this is truly only possible for those who have hope in God.
I sought the LORD, and he answered me and delivered me from all my fears.

Psalm 34:4
Understanding What Church Is
There are those churches who are boldly meeting in spite of the current state of the world, citing supernatural protection for the church or simply an independence from government control or fear.
Conversely, there are those who cite social responsibility and who are focused on doing their part to stem the spread. These people are watching livestreams of church services or home churching.
What I am seeing is being revealed here is a gross misunderstanding of what church is (and isn't) and a beautiful opportunity to reset our thoughts using Scripture as our plumb line.
If we forget all we know and have experienced in our culture, and go only to the Word, what do we see?
The Corporate Church
There are those who are quoting Hebrews 10:25 and state that we must not fall away from meeting together, especially in these dark times when so many need encouragement.
I understand this boldness and believe there are times to gather for the sake of the Gospel in spite of the fear of consequences. However, this may not be one of them (look at the impact of one person who attended church in Seoul who unknowingly had the virus).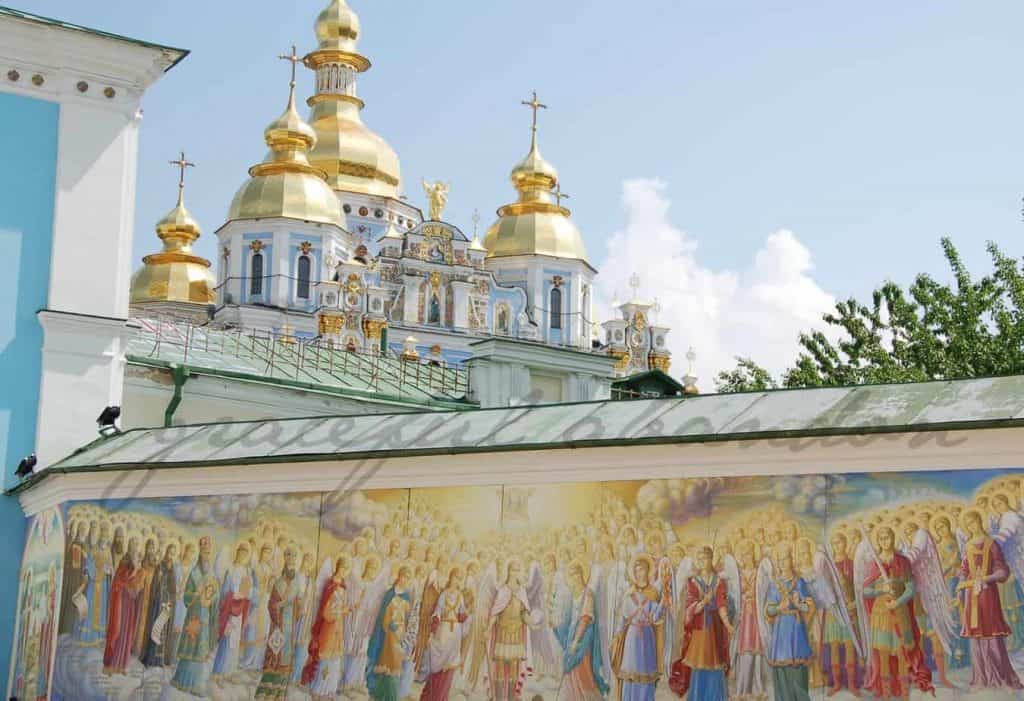 The Insanity Of Obedience is a book that changed my life and challenged my outlook on this greatly, daring me to understand what was happening even today.
However, we must also not fall into the lie of believing that The Church is defined by those who gather corporately at an appointed time and in an appointed place.
We must never define belonging to The Church by membership, a tithe check, or adherence to dogmatic statutes.
And we must stop identifying ourselves as "going" to Church and start identifying ourselves as "being" the Church.
The Church Body
You are a part of The Church when you become a Christian (read more on salvation here). In that moment, you become part of the body and all others who are Christians become your faith family.
The book of Acts and the rest of the New Testament shows us much of what this means: gathering together in homes, sharing communion, eating together, and encouraging one another.
The church community didn't wait for a pastor to tell them to spend time together and build friendships; their shared love for Jesus compelled them to do so.
They mourned with one another in times of grief, celebrated together in times of joy, and encouraged each other in time of uncertainty or heaviness. This is what the Church Body should look like.
Can You Be The Church Without Corporate Meeting?
Yes, you can be saved without going to church, but no you will not experience the complete fulness of the blessings found in community.
Think about it: the Christian in a communist country with no access to corporate fellowship is no less saved than you, who likely lives near at least 3 different churches (if not 30!). However, you have more access to encouragement and fellowship, and that enhances your life.
God implemented church structure to equip people to do the work of the ministry and build up believers (Ephesians 4:12) so we know that it's important, and even essential.
I will never say that Christian community is not important (in fact, I love it dearly and -though I have struggled with it at times- find it critical my walk), but I will say that we must also apply wisdom.
Walk With Wisdom
This encounter with mortality and man's inability to truly tame sickness or control life and death is shattering for many.
The psalmist addressed so clearly our recognition of how fragile life is (and the result that knowledge should birth in our lives!) ~
So teach us to number our days that we may get a heart of wisdom.

Psalm 90:!2
May this horrific global experience (which is in many ways an equalizer, where those from all corners of the world are sharing the same experience) cultivate wisdom in those who are the church.
In 2 Timothy 1:7, Paul tells us that as believers we walk with power, love, and a sound mind (or self control).
That sound mind allows us to examine the facts, analyze data, and proceed with wisdom. Today, that very well might mean forgoing public gatherings in favor of using the technology available to us to watch church from our living rooms and to avoid going out.
It may mean staying home from school and work and socializing, instead using FaceTime and Zoom and text messages or messenger apps to help slow the spread of this virus that has medical facilities overwhelmed.
Spend Your Time Wisely
But let us also not waste this time.
Look carefully then how you walk, not as unwise but as wise, making the best use of the time, because the days are evil.

Ephesians 5:15-16
Let us ask ourselves how best to use this time, in an age that is inherently evil. When the world becomes a darker than usual place, there is a greater hunger for the Light.
Walk in wisdom toward outsiders, making the best use of the time. Let your speech always be gracious, seasoned with salt, so that you may know how you ought to answer each person.

Colossians 4:5-6
This, then, becomes a time to not just pray more, but actively love more so that the Light of Christ can reach farther.
This may mean sharing food (or toilet paper!), a listening ear, sending a card, raking a yard, or some other action. It may just mean smiling. Pray and walk in the spirit.
Walk With Love & Peace
Even if we disagree over what it looks like to walk with wisdom right now, we must be unified with love and peace as believers.
The Act Of Love
1 John 4:7-8 reminds us that love for others is the defining mark of the person who loves God.
Do nothing from selfish ambition or conceit, but in humility count others more significant than yourselves. Let each of you look not only to his own interests, but also to the interests of others.

Philippians 2:3-4
And when you talk to those are frustrated, hurt, scared, angry, or in denial about what is going on? Respond with love.
When you talk to someone who has lost their income or had it greatly depleted due this health scare? Respond with love.
When your local gatherings are suspended to stem the spread to those with fragile medical needs or the elderly and you're disappointed, frustrated, or even righteously indignant? Respond with love.
As the mom of a child with complex medical needs, it is loving to me when I am not expected to show up in a large gathering because I should have a "faith that refuses to bow to fear." It is also loving to me when others stay home to slow the spread of a disease even though they are healthy and likely would not be hurt by it; I appreciate their compassion for those not in the same situation.
Think about other ways those around you will feel loved, those with situations far different from your own.
The Gift Of Peace
As well, don't stir up angst. We know as Christians we are to honor the government above us, the leadership over us, and love our neighbors as ourselves.
It can be so easy to vent on social media or say things on our Facebook statuses without realizing how it may impact the person reading it.
This, though, is lacking in godly wisdom.
But the wisdom from above is first pure, then peaceable, gentle, open to reason, full of mercy and good fruits, impartial and sincere. And a harvest of righteousness is sown in peace by those who make peace.

James 3:17-18
Godly wisdom sows peace, is gentle, is open to reason, and shows mercy and the fruits of the spirit to others.
And when peace is sown, righteousness is reaped.
So, What's The Biblical Response to Global Fear & Unthinkable Situations?
Honestly, I don't know exactly. But here's the truth I can offer you:
God is big. God is able. And if you take your fears to Him, you will find peace, joy, and deliverance.
If you find yourself sick or someone you love is sick, it will be scary. I am not going to tell you not to be afraid. I am going to be here praying for you and the world, and urging you to run to God and receive His solace.
If you or someone you love is financially lacking due to this, it will be scary. And while I know God is the Provider, I also know you feel a responsibility to your family and this is likely scary for you. I am praying your local community helps as they are able and that you are able to find income again, soon.
If you are wondering what all the fuss is, I am praying you walk and speak and love with compassion to those who concerned and even fearful.
Let's remember that we don't know the impact this is having on others, because they may not be sharing it and walk with godly compassion. This is a time for the church to shine Jesus' love, not look out for our own self interests.
Our family is keeping in touch and offering encouragement through social media, cell phones, and video chats. We will share our food with those in need, and divide the resources we have with those who are now lacking. And we will pray for wisdom, because only God can make sense of all of this.

In the mean time, we as the Church must all act in a way that honors the Word.
Related: 4 Biblical Ways To Deal With Uncertain Times & Find Victory