Read the Bible in 90 Days: Week 1
We may earn money from the products/companies mentioned in this post. As an Amazon Associate I earn from qualifying purchases. For more information, read our Terms & Disclosures.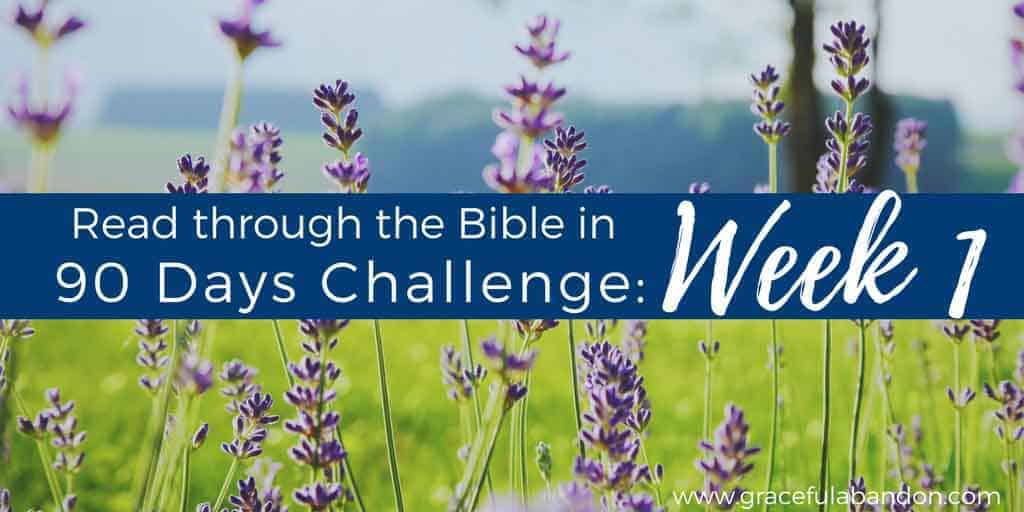 Week 1 of the Bible in 90 Days Challenge starts in Genesis and ends at the beginning of Leviticus.
You'll read about God creating the world, the flood, the establishment of the nation of Israel, their slavery to Egypt, their exodus out of that slavery, and then start discussing what it means to worship God through sacrifice.
Amazing to read through that all in one week, isn't it?
The thing that stood out to me the most this week was the big picture of God who loves His people. He created them to fellowship with Him in the Garden. Even when their sin required that they leave it, He found ways to connect with them, to talk to them. And He always kept His promises.
Keep your eyes open for these themes, and any others that you see!
God is the Promise-Keeper, Sweet Friend…
so take note of His exceedingly great and precious promises.
To see the full list of available devotions, see our Bible in 90 Days Table of Contents.
Week 1 Posts
SaveSave
SaveSave
SaveSave
SaveSave
SaveSave
SaveSave
SaveSave
SaveSave
SaveSave
SaveSave