Why on Earth Would God Bless a Jerk Like Jacob?
We may earn money from the products/companies mentioned in this post. As an Amazon Associate I earn from qualifying purchases. For more information, read our Terms & Disclosures.
If you're just popping in, Welcome! This is part of an on-going series called Blogging Through the Bible in 90 Days and it's because I'm a part of an awesome community of women (aka the Grace Moms) who are reading the Bible in 90 Days together.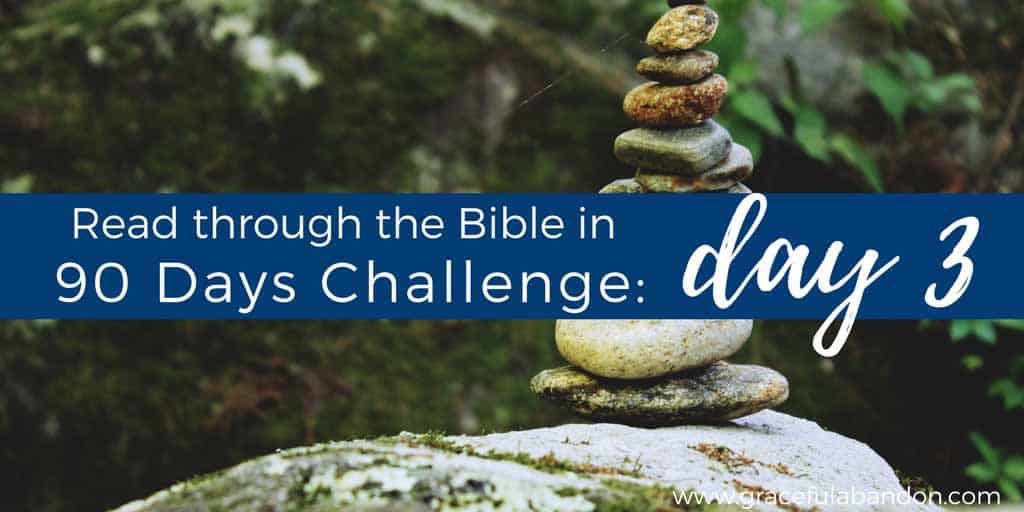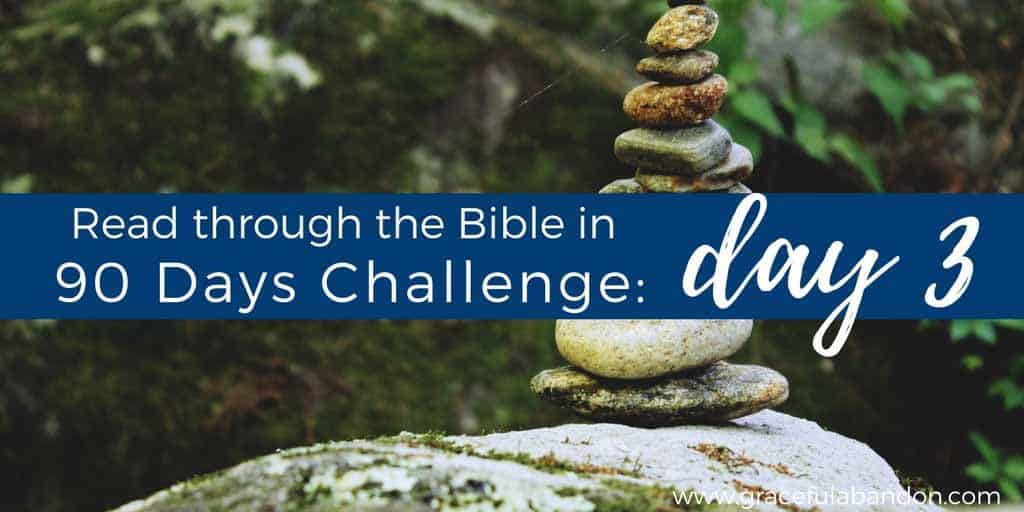 Why Did God Bless a Lying, Cheating, Conniving Trickster?
Ever wonder about that as you read the story of Jacob and Esau? Jacob literally came out of his mother's womb fighting with his brother to be first in line. When they were teens, he stole his birthright and then robbed him of their Father's blessing.
Jacob was a bit of a jerk. AKA, a sinner.
Just like me. I might not have ever gone far enough to cheat a family member out of their inheritance and steal their God-ordered blessing, but I've lied. I've been mean. I've sinned in order to get my way. I've certainly thought mean things about people and been snippy when I'm upset. I'm a sinner, too.
God didn't bless Jacob because of Jacob's character. God blessed Jacob because of God's character.
That's what grace is: undeserved favor. And somewhere along the way, Jacob began to get a feeling for just how undeserved it was. That's what makes grace shine so beautifully to us: it is a treasured gift we receive, not an entitlment, and the less we deserve it the more grateful we are for it when it comes.
What God's Grace Taught Jacob (and me!)
In Genesis 32:10 Jacob prays, "I am not worthy of all the unfailing love and faithfulness you have shown to me, your servant." He then goes on to remind God of His promises and asks the Lord to keep His word.
Jacob learned just how wretched he was and he knew that all the wealth he had amassed had not been earned by his own skill and cunning, but because of God's favor and his own obedience to God's leading (Gen 31:5-13).
God's grace and love in spite of Jacob's character helped forge that character into a man fit to be a patriarch.
This comforts me so much.
I cannot do anything to earn God's love or my place in heaven or any of the gifts God gives me. They come to me because of who HE is, not because of who I am.
God is good, regardless of my life situation. God is faithful even when I am not. God is who He says He is. God can use me, even though I fail over and over and over again.
I Want My Life to be a Pile of Rocks
All throughout the Old Testament we read of people piling up rocks and making altars. They do it for several reasons. The first is as a way to offer sacrifice to God. The second is for remembrance. And the third is for covenant, like between Laban and Jacob.
In Genesis 35:3, Jacob declares "We are now going to Bethel, where I will build an altar to the God who answered my prayers when I was in distress. He has been with me wherever I have gone." (NLT)
That right there, my sweet friend, is what Jacob learned because of God's grace. He learned to depend on Him, to pray to Him in his distress, and to dwell in His presence.
I want to do the same thing. I want to intentionally live in the presence of the One who answers my prayers when I am in distress and build altars to Him in my life.
Maybe they won't be piles of rocks; perhaps instead they'll be random acts of kindness. And Bible verses I jot down on index cards and tape on my kitchen cabinets. And stories I tell my children. But there will be altars, and I will remember.
If you didn't get to check out The Bible Project on the second part of Genesis yesterday, check it out HERE.