The Best Gifts For Christian Women: Unique Christian Gifts She'll Adore
We may earn money from the products/companies mentioned in this post. As an Amazon Associate I earn from qualifying purchases. For more information, read our Terms & Disclosures.
Looking for the best gifts for the Christian woman in your life? Whether you're looking for the perfect Christian gift for Mother's Day, her birthday, Christmas, an anniversary, or just because – here are gift ideas for the Jesus loving woman in your life. This list of Christian gifts for her is what you need to find something that is "just right."
She works hard to make the house lovely, nurture her children, and encourage her husband and friends. You want to give her the perfect gift, but you know she doesn't want more 'stuff'.
What on earth do you give her? How do you pick the best gift for the Christian women in your life?
These gifts are encouraging ways that you can show her love and appreciation for all she does and all she is, and they are bound to please with their originality and thoughtfulness.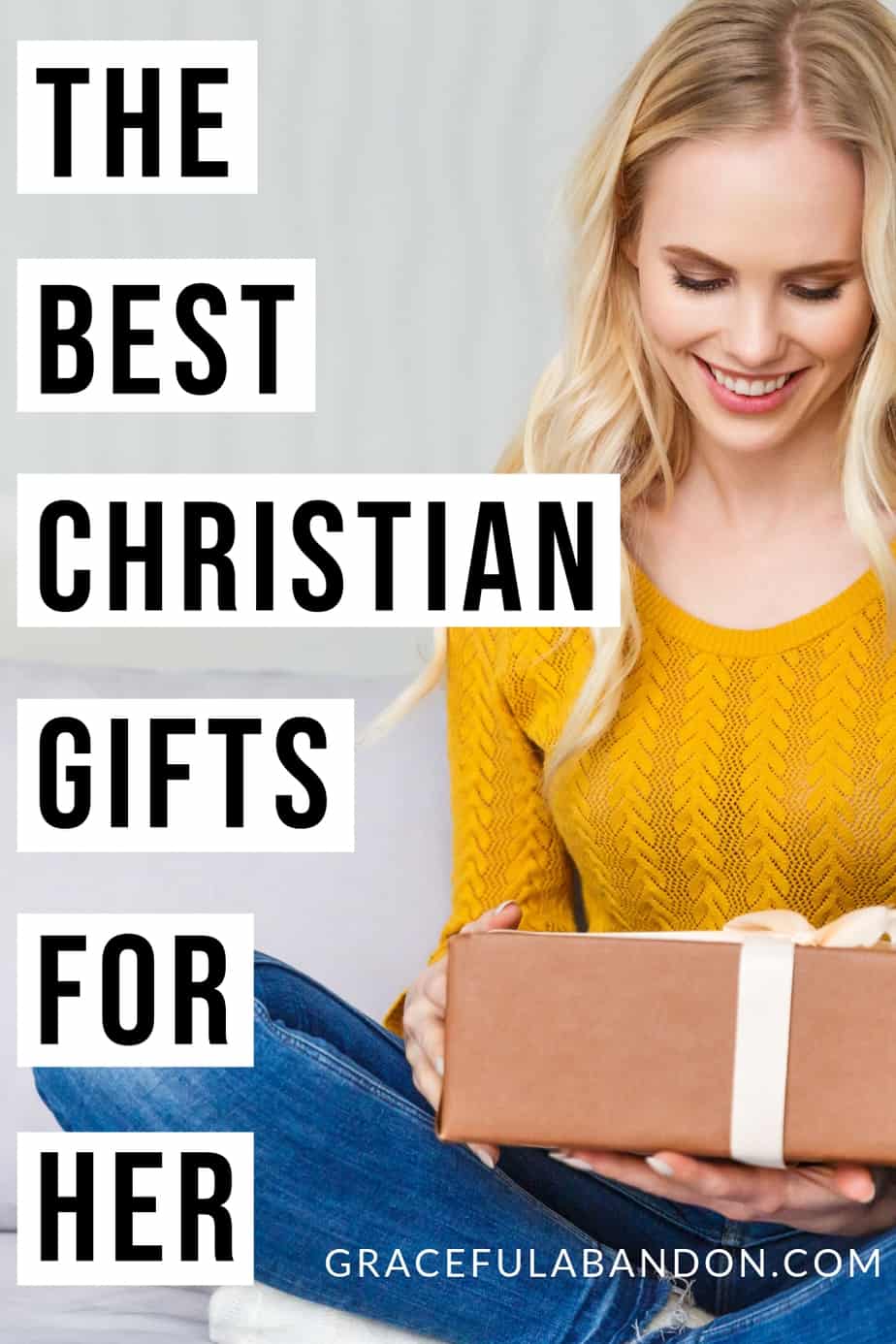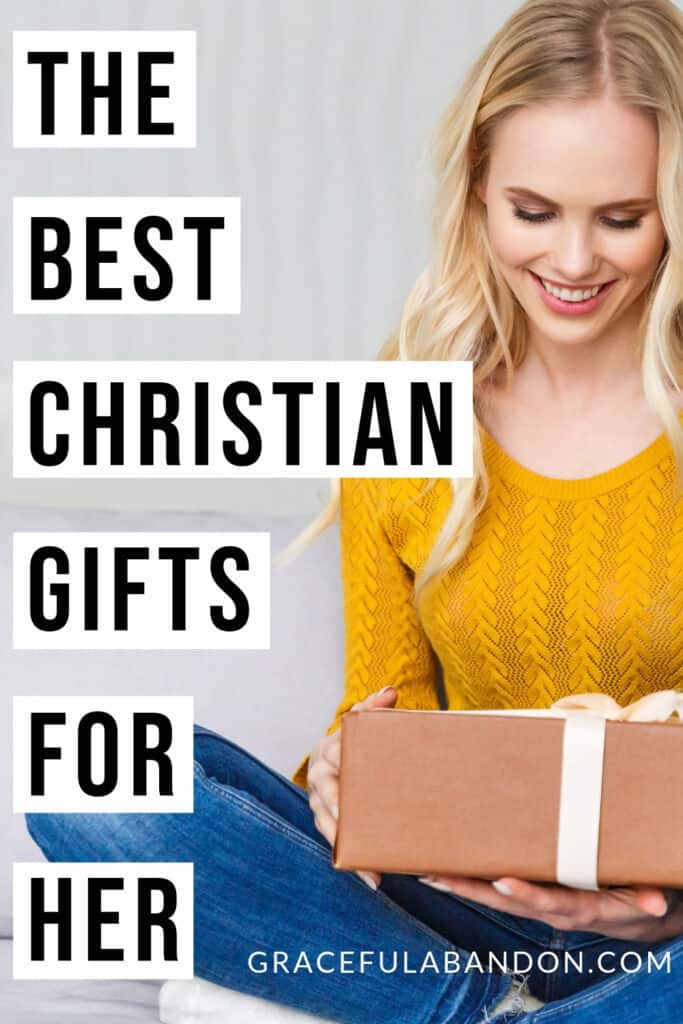 How to Pick The Best Gifts For The Christian Women You Love
Whether you are looking for the perfect gift to enhance her faith walk, a good book to read, something to spruce up her home, or a gift she can put to use, finding the best Christian gift for her can be challenging…but it's so rewarding when you get it just right!
But how do you know which one is right? How do you choose the very best gift for the Christian woman you love? Here are some questions to ask:
What is her love language?
Will she want something practical, whimsical, inspiring, or experiential?
Has she asked for anything lately?
When she looks at it, will it remind her she is loved?
Is it an intentional gift, or picked because of obligation?
Answer these questions and you're definitely on the right path! If you still need some inspiration, here are gift ideas for Christian women that will enhance their spiritual life, their home, their motherhood, or their fun.
Christian Gifts For Her That She Can Wear
If the special, godly woman in your life enjoys jewelry, these simple yet lovely pieces are great options for Christian gifts.
Christian Gifts For Her Spiritual Life
Here are some sweetly purposeful gifts that will nurture and deepen the faith of the godly woman you love.
A journaling Bible is a marvelous gift for the God-fearing woman you want to bless. With wide margins to make notes and lovely illustrations to enjoy, this gorgeous Bible is a sweet and happy way to encourage her in her walk with the Lord.
The Illuminated Bible is a breathtakingly stunning keepsake that will make her feel loved and overwhelmed with the beauty of the Gospel. With more than 500 hand lettered gold ink illustrations by a renowned artist, it's a simply beautiful way to enjoy reading the Bible and if your special lady appreciates beauty, this makes the perfect Christian gift for her.
And, of course, a journal to jot thoughts, prayers, memories, and more down in.

Bible Journaling Supplies
And, of course, she'll need some supplies to go with her Bible and journal. And even if you aren't getting her a new Bible right now, fresh supplies are always a gift she'll enjoy.
Papermate Flair felt tip pens are my absolute favorite to journal with! And highlighters that don't bleed through in your Bible are so nice! Not to mention a lovely yet easy to clean bag to keep everything together from room to room or take on a trip!
Nurturing & Inspiring Christian Gifts For Women
Artistic & Inspiring Books
Anything by Ruth Chou Simons is not only lovely, it's inspiring.
Devotionals
Choosing a devotional book that accurately portrays the Gospel and points you to Jesus (instead of just making you feel good) isn't always easy. Here are some devotions that will do both for the Christian woman in your life.
  
Christian Gifts For Her Home
Wall art is a great way to give an inspiring, encouraging gift that doesn't add to the clutter or take up extra space. Plus, she'll smile when she walks by it each day!
Christian Gifts For Her ~ On The Go Or Outside
If she runs around town or just likes to relax outside her home, these gifts are just right.
…or any other special nook to curl up in for some quiet time.
The Very Best Gift For The Women You Love
Whether you're giving a gift to your wife, daughter, mother, aunt, friend, or teacher, there's one gift that will stand out above the rest: your gratitude.
Be sure to include a little note or heartfelt appreciation with your gift for her, because that will reach her heart in a way that even the years can't erase.