Romantic Holiday Date Night Ideas
We may earn money from the products/companies mentioned in this post. As an Amazon Associate I earn from qualifying purchases. For more information, read our Terms & Disclosures.
Want to add a little romance to your holiday celebration? These romantic holiday date night ideas are just what you've been looking for!

Christmas isn't just for kids it can be for couples too! Many people don't take the time to think of it this way. Once my children got older I started viewing the holidays as a way to ramp up the romance in my marriage.
Christmas lights and decorations always help to set the scene and provide the warm fuzzies. There's just a certain magic that lingers in the air. The romantic atmosphere is out there; so grab your special someone and do something together to reconnect and reignite your passion.
Christmas Movie Night
This is the first date night we do every Christmas. We love cuddling up on the couch with a big bowl of buttery popcorn and watch our favorite Christmas movies together at home. Some of our favorites are Christmas Vacation, Elf, Santa Clause, Polar Express, Scrooge, and It's A Wonderful Life.
Christmas Tree Shopping
This is something we have enjoyed doing for years! We typically try to visit a church that has beautiful trees and I make my husband pick up way too many so I can envision it in the house (he doesn't mind getting sticky)! Once we have both determined we have found the one we have it wrapped and we are ready to get it home and set in the stand.
Baking Together 
We like to choose a recipe from his childhood and something from yours then spend the evening baking together. Once we finish each treat we wrap a few for friends and family and then we gorge on the rest!
Go Ice Skating
Ice skating provides the perfect opportunity to bond with your love and squeeze a little exercise into your date night. The good this is that most cities, big or small, have a local ice skating rink skaters can partake in this winter activity even if they live in a city that doesn't get cold enough to freeze lakes and ponds.
Visit A Christmas Show
This will help you both get into the holiday spirit! Seek out local productions of "The Nutcracker" or "A Christmas Carol", try to find a small local theatre for a more romantic feel. If you choose to visit a larger one make a special night of it get dressed in your best and have a nice dinner before the show!
Couple's Massage
I like to tie this gift into my loves Christmas each year. After working hard and shopping harder for Christmas it's nice to just relax and reduce some tension! plus, we get to do it together so it's a win-win!
Night Of Romantic Lights
This is a great time of year for you and your love to enjoy neighborhood light displays. It's time to take advantage of the beautifully-decorated homes in your area. Fill two travel mugs with your favorite hot drinks and put your favorite Christmas music on the radio and enjoy the beautiful views.
Volunteer Together
This can be a date day or night date. This can be pretty romantic as you watch your dreamboat work hard as he gives back to those in need. Each year we select a local donation center, food bank, or soup kitchen to love on the people who need some extra love during the Christmas season.
Couples Picture With Santa
Just because you're not children doesn't mean you can't get your picture taken with Santa. We love going to the mall and getting a couples picture on Santa's lap. We are always the oldest in line, we get some crazy looks, but most fo the time another couple ends up getting a picture as well. The years worth of pictures are something we will truly cherish for years to come.
Romantic Fireside S'mores
This is one of my favorite romantic winter date night traditions. We love to make s'mores at home! We light a fire in the fireplace, grab some graham crackers, chocolate bars, and marshmallows and start roasting. We enjoy roasting and sharing childhood memories from this special time of year!
Camp Fireside By The Tree
We love camping! One Christmas we decided to pitch a tent in the middle of the living room, wrap it with Christmas lights, start a fire in the fireplace and enjoy the view of our beautiful tree. This is a fun date night in tradition we enjoy doing together because it seems like we are on a little camping vaca for a night.
Holiday Bed and Breakfast
This is a tradition that will quickly fill you with the holiday spirit. My husband and I started doing this just as a way to get away and relax before the craziness of the Christmas season begins.
We try to visit a new bed and breakfast in the mountains every year. We love the rustic charm heightened by the seasonal decorations and crisp mountain air. We typically go for one night of total relaxation. We light a fire if there is a fireplace, watch some Christmas movies, and simply enjoy spending time together.
 Add several Holiday Date Ideas to your calendar early in the season.

Purposefully plan to spend time together, don't get so busy during this time of year that you neglect your marriage.

Be intentional and love each other even more when life gets busy this Christmas.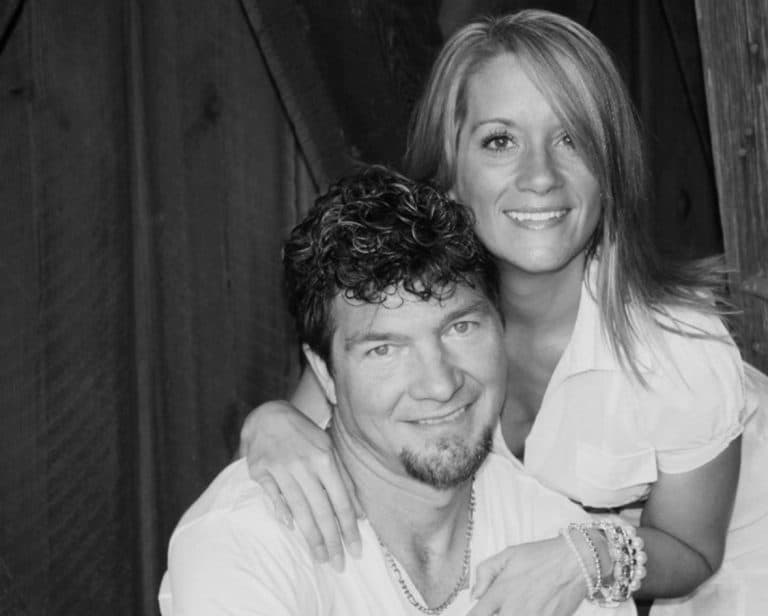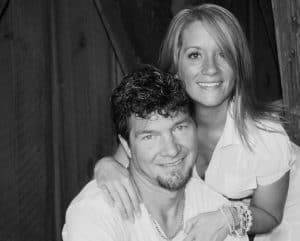 This guest post was written by Connie Bartlett, to some Lulu, the creator, and editor of Bless Your High Heels, a faith based blog focused on leading women to live a more inspirational purposeful life. 
Bless Your High Heels was created to serve as a creative outlet for me to provide inspiration to those who are lost in the mundane of everyday life like I was for many years.
SaveSave
SaveSave