We may earn money from the products/companies mentioned in this post. As an Amazon Associate I earn from qualifying purchases. For more information, read our Terms & Disclosures.
I don't know about you, but there is always someone who is hard to get the perfect gift for. My husband and best friend would tell you that I am that person. I would say it's my hubby. Why? Well, I don't have room for "stuff" since our little home is overflowing with children and their things. Plus, I don't really like clutter. I like gifts that enhance our family and simplify my life. So here are my Top Ten gift ideas for that hard to gift someone in your life!
10. An Amazon Prime membership. Why? BECAUSE IT IS AWESOME. First of all, you get near instant gratification with free 2-day shipping. I click, it comes. No packing up seven kids and heading to the store. Second, it's almost always the best price – from toilet paper to baking products to school supplies to novels. Third, you get access to tons of movies and shows (move over, Netflix!). And fourth, AMAZON MUSIC. Oh my goodness, I could go one for days about how awesome it is. It's like Pandora without the ads, but better because you actually choose the songs or playlists. LOVE.
9. A gift card. I used to think they were impersonal, but I think with the right thought and a sweet note, they are awesome. $10 to Starbucks is more than coffee to me; it's an experience. I get to sit, soak up the atmosphere, enjoy some quiet time, journal, read, or just people watch. Other ideas are to the movies (think date night!), for a mani/pedi (think happy momma!), or more general (you can never go wrong with this one) with an Amazon gift card (because seriously, I think the only thing you can't get there is a horse) so that special someone can add to their kindle library, download some MP3s, or go shopping.

8. A scarf, handmade. Yep, I went there. I'm actually making one myself as a gift this year and it's awesome. I will be making one for myself one night soon. Think you can't do it? Oh, but you CAN. THIS video was awesome. So was THIS one. I've made both, both look great. If I can, I bet you can, too.
7. A tea pot with a thoughtful note. Giving the gift of time is always priceless, and nothing is as relaxing at the start or end of the day (or the middle if you can eek it out!) as a cup of tea brewing.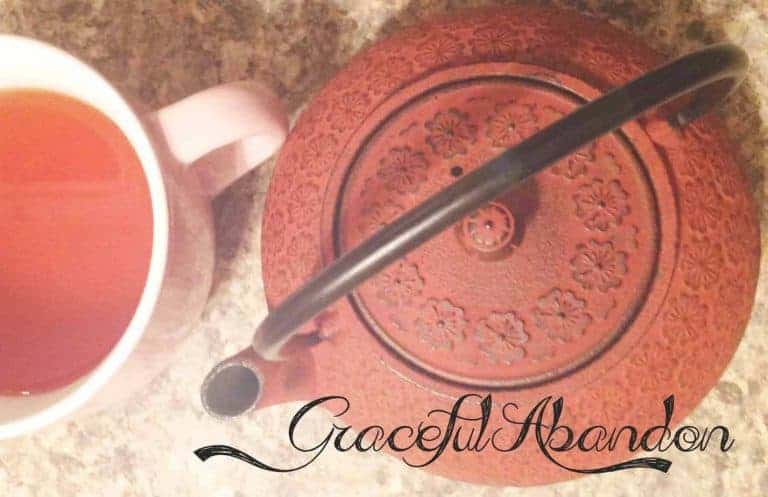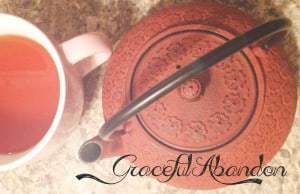 6. Baked goods. I promise — they are always a hit. I've shared recipes on my blog for years because everyone loves food. I go to the dollar store and buy cute tins and fill them with cookies, whoopie pies, truffles, chocolate covered pretzels or peanut clusters, and homemade peanut butter cups. Hubby and the kids and everyone else love them.
5. A good book. Now, this only works if the person likes to read. I do (hint, hint). Here are links to my current favorite books (something inspiring, something fun, and a devotion that we are doing as a family in the new year) and a few that are on my reading shelf for 2015:
4. Artwork for the wall. One of my favorite gifts to date has been a lovely frame that I have filled with photos of our family. It seems obvious, but a truly nice frame is hard to come by. Scour antique malls or consignment stores or odd little boutiques and get something truly one of a kind. And if photos aren't the thing, look for a sculpture or a nice vase. Just something totally unique and fun that says, "I know what you love and I worked hard to find it."
3. Coupons. Not the 'save $1 when you buy 2' variety. Coupons for Acts of Service or an Experience. Examples: Good for one foot rub. Good for an evening out on the town: dinner, a walk downtown holding hands, and then dessert. Popcorn and a movie. Game Night: let's go bowling and then have some appetizers. Good for one detailed car cleaning. You get the idea!
2. A lovely throw to cozy up in. In our home, throw blankets and pillows are priceless and we all have our own. It makes curling up with a good book that much more enjoyable, it enhances the movie watching experience, and it's warm and fuzzy. Guys and gals alike love them around here!

And my number 1 gift: A HANDWRITTEN LETTER. Yes, a letter. Penned with ink on paper. This year we are each writing a letter to one another, sharing a memory, encouragement, and more. The kids and hubby don't know it, but they'll all be getting a memory book to keep them. This is the tradition we are adding to our home and family this year. I think it will be the most precious gift they both give and receive this year, and I *know* it will be mine. I already feel as though I have been given a gift, because thinking about what I want to say to each person has reminding me of all the things I love about them.
[inlinkz_linkup id=463585 mode=1]