We may earn money or products from the companies mentioned in this post.
"You know, it's important to play with your children, too," said a more experienced mom to me when I was much younger. "Healthy meals, a clean home, and all that stuff is important, but you have to play with your children, too. They're waiting for you."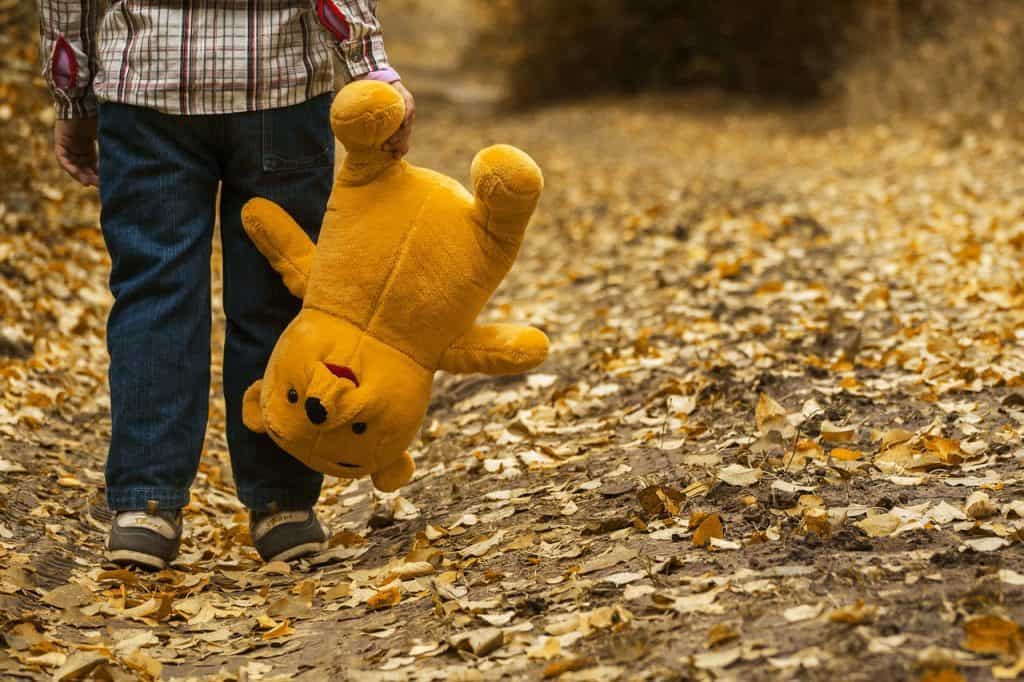 It was sound advice, but I really had no clue how to actually do it. I knew how to take them to the playground, how to go for walks, and how to set them up with educational toys. But play? I hadn't even been good at that when I was a child!
When I was in grade school and it was time to go out to the playground for recess, I would go to the library and read a book. I'd always loved to read, but I was also afraid of being turned away by the other kids. I just couldn't handle them telling me they didn't want to play with me, so I stopped going out and asking.
It's funny; I can remember still the crushing disappointment when I asked for a friend to play with me and they were too busy, or just wanted to play something I wasn't any good at. When I put myself out there and asked for them to play with me, I was really asking if I mattered enough to play with. And every time I heard "no", it broke my heart.
Mommy, Will You Play With Me?
Even though I can remember that so vividly, all too often I deliver that crushing blow in my own home. I'm too busy to accept the gift of the hearts that are being laid before me by my children. I forget how important to it is to play with them.
"Mommy, can you play with me?"

"Mommy, will you color with me?"

"Mommy, watch!"

"Mommy, want to dance?"

"Mommy, let's go for a walk!"
And my replies?
"Sorry, honey, Mommy has to finish cleaning."

"Okay, sweetie, I'll take a quick break. I've only got a few minutes though."

"Maybe in a little bit; I'm trying to finish up."

"I can't right now; I need to wash the dishes."

"Oh, baby, I'd love to but the laundry is backed up and I have to get to it."

"How about we do that tomorrow?"
God has really convicted me about this trend and reminded me how I felt, anxiously hopping from one foot to the other and hoping my friend wanted to play with me. My heavenly Father gently showed me that my children felt that same way when they asked me for my time.
Hear What Their Hearts Are Saying
When I prayed, the Holy Spirit invited me on a journey to hear what their hearts were really asking me.
"Mommy, will you spend time with me?"

"Mommy, am I a priority in your life?"

"Mommy, I feel insecure right now; will you spend some time affirming your love for me?"

"Mommy, I need a friend. Will you like me?"

"Mommy, am I special?"

"Mommy, do you enjoy being my mommy?"

"Mommy, will you invest your time in my life or are you just passing time until I grow up?"

"Mommy, will you lay a foundation in my life now

so that when things get tougher we'll have something to stand on?"

Children Don't Stop Growing
I recall a baby dedication I once attended that included a unique element. The pastor's wife gave the mom a toy as a souvenir for the little one, but also as a reminder to the mom to
play
with her baby. She gave the bittersweet reminder that
everything else in life can wait, but your child won't stop growing up just because you're busy.
Today I want to play with my kids. I want my actions to show them that I enjoy them; I like being with them. Not only do I love them beyond belief, but I love being with them! Not only do I homeschool them and keep our home for them, but I spend time with them.
I want to love them like my Heavenly Father loves me … He is never too busy to listen to me, never to overwhelmed by all that He has to concern Himself with to reassure lil 'ol me, and never too important to lay down His life for this selfish child of His.

Precious Mama, Play With Your Children
This is another opportunity to live a life abandoned to grace. Don't be afraid to shake off the shackles of all the things that we are being told matter…but that are simply overwhelming you. The housework isn't going anywhere, but their childhood is.
Yes, it's great to clean out your home and live more simply. Yes, nourishing their little bodies with healthy meals is important. Yes, having a capsule wardrobe and using chemical free fabric softener can be important. But not as much as your children and their hearts.
Take the time to play with your children. They'll remember your nourishment of their hearts far more than your nourishment of their bodies. When they are falling asleep at night, it's the times that you played with them that day that will make their hearts smile, not the number of toys your purged from the play room.
I promise you this, precious mama: your children already love you just the way you are. The only thing they want is more of you. They won't recall what you're wearing, or if the living room is clean. They won't remember the perfectly balanced meal you fed them for dinner tonight. They will remember that you chose to play with them and that they mattered enough for you to stop life for a moment and simply enjoy them.