10 Ways To Feel More Attractive (for your man…and yourself!)
We may earn money from the products/companies mentioned in this post. As an Amazon Associate I earn from qualifying purchases. For more information, read our Terms & Disclosures.
Are you married? Have you ever struggled to feel "in the mood" or attractive? This is for YOU!
First of all, it's something that everyone feels (or more accurately, doesn't feel) from time to time. You're totally not alone. But here's what you might not know: most of the time, it's an easy challenge to overcome.
Here are 10 Ways For You To Feel More Attractive so you that can both enjoy your husband more and enjoy being enjoyed by your husband even more (you picking up what I'm throwing down, friend?).
Why Is Feeling Attractive Important For A Wife?
When you feel attractive, it's easier to accept your husband's attraction to you. When you feel attractive, it's easier to enjoy those intimate moments that God intends for you to both enjoy…a lot. When you feel attractive, the stress of the day can melt away and your husband can be both your haven and your fun.
And don't you want your marriage to be F-U-N?
Without further ado, here are some awesome ways to feel more attractive. I asked my friend Danielle Miller to put them together for you because she is all about helping women be the bombshell their husband loves and God created them to be. She's got some great ideas for you…
Related: Fall In Love With Your Husband…Again
Related: At Home Date Night Ideas ~ Sweet & Spicy Options You'll Both Enjoy
How To Feel Attractive Again: 10 Ways To Feel Good About Yourself
Take A Shower
Taking a shower is the perfect first step to both feeling pleasant and very confident in yourself.
From the warm water hitting your bare skin to the delicious-scented soap, shampoo and conditioner, taking a shower can help you relax and open your senses to what is to come. Anticipate what's coming…
Consider using an exfoliator to wash your body, accompanied by a tea tree or peppermint body wash found at most stores to stimulate your skin as well as remove impurities.
Moisturize
Continue to boost your confidence by using a moisturizer that leaves you feeling fresh and silky smooth.
(Okay, Lisa here…cutting in to give you the recipe for my homemade moisturizer that makes me feel attractive and confident and puts me 'in the mood', if you know what I mean. Just take 2 TB of coconut oil and add 5-7 drops of this Aphrodisiac essential oil blend and stir it together. You can rub it all over yourself…or let your handsome husband help!)
Pamper Yourself
Every woman likes to be pampered, and there's no reason not to pamper yourself every now and again! Take some time out of your busy schedule to indulge yourself by painting your toenails that sexy red color you just had to have (or pink or blue or whatever makes you feel like a stick of dynamite).
And after that, take an extra five minutes in the shower or bath to shave your legs. Doing so will leave you feeling lovely and luxurious. Finish off this treat with the moisturizer above, and you'll feel like you were just at the spa!
Invest In Yourself: Wear Something That Makes You Feel Sexy
You are worth it, Mama! Purchasing something flashy once in awhile is the perfect way to leave you feeling sexy and desirable. You know what it is: a pair of killer heels, a nice robe, or a favorite perfume…whatever makes you feel more attractive.
Maybe it's hitting up your bottom drawer for some of your husband's favorite unmentionables or making a well-deserved trip to the intimates section (and listen, if Victoria's Secret isn't in the budget, Walmart or Target have some great choices, too — it's not about the price tag, but the experience).
Doll Yourself Up
Although it can take some time, dolling yourself up will leave you feeling glamorous and attractive.
Spend some time fixing your hair and applying your makeup (if you wear it) and you will feel like a million bucks, ready to flaunt your goodies in front of your man. After all, you're worth it and he'll make sure you know it!
Flirt With Your Husband
With your freshly shaved legs and glossy new red toenails, flaunt your lingerie in front of your husband. Or if flaunting's not your thing, go ahead and leave a few hints with a wink or two.
Doing so will make you feel enticing and tempting as you spark his curiosity in you and your beautiful body. Your husband adores you, but sometimes it's nice to be reminded of the power you hold over him. Plus, men love it when you initiate or take the lead now and again.
Bring sexy back, precious Mama! His reaction will make you feel like the most attractive woman on the planet.
Initiate Sex With Your Husband
This can sound exhausting, but doing so will turn you on like never before and will not only boost your confidence but make you feel seductive. It's empowering to know you can allure your man and you'll both enjoy the outcome!
By initiating the sex that you know your husband wants, you will see firsthand his response to you and in turn send a warm tingly feeling through your body as well
Ask Your Husband What He Loves About Your Body
Maybe you already know what your husband loves about your body, but hearing it again can generate feelings you didn't know you had.
Or…Maybe you don't know what your husband loves about your body because you've never asked him or he's been too shy to tel you.
Send butterflies swarming through your insides by hearing for the first time the features about you that he adores. Perhaps it is your breasts, your waist, or your hips. Cuddle in bed under the covers and listen to him as he melts your insides.
And if you want a more playful way to have this kind of a conversation, grab your FREE Truth & Dare Date Night Game bundle.
[mailerlite_form form_id=15]
Turn down lights/light candles
Not only will the soft glow illuminating from your bare skin arouse your husband in ways unimaginable, it will also make you feel incredibly relaxed and alluring. Try tea lights or a delicious-scented candle.
Lock the door
Every woman loves to feel safe and secure and locking the door (even after everyone has gone to bed) nurtures opening up and flaunting your body. Once you get used to how awesome it is to feel more attractive, you'll be doing this a lot (and not just at night!).
What If This Freaks You Out As Much As It Tempts You?
Listen, you're not alone. When you need to feel more attractive, it can be hard to get out of your own head and do the work. And yes, it might feel like work. But it'll have one heck of a payday in your marriage!
If all ten aren't your jam, pick one or two that are. Do what makes you feel attractive, sweet friend! You and your husband will both enjoy the benefits of you being more confident in yourself and your allure.
RESOURCES TO HELP YOU SPICE UP YOUR MARRIAGE
If you need some help finding the "want to" and want to change that from a Christian perspective, take a peek at my friend Sheila's Boost Your Libido course. Sometimes these tips aren't enough and you need more help. That's okay.
P.S. One more tip? Pray for it. God answers prayers, and He loves to see marriages thrive!
You might also enjoy: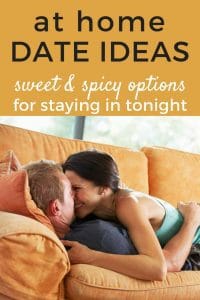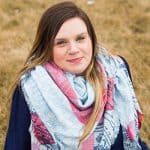 Be sure to check out Danielle's blog, A Woman of Virtue and her book about a thriving life of intimacy after motherhood. Danielle is passionate about being a wife and mom, but also about inspiring other tired mamas to thrive in their roles as wife and mama.
She says, "I am here either to remind you or tell you for the first time, that you have value unmatched in every way and you are a woman to be praised for everything you do!"
SaveSaveSaveSave
SaveSave
SaveSave
SaveSave
SaveSaveSaveSave
SaveSave